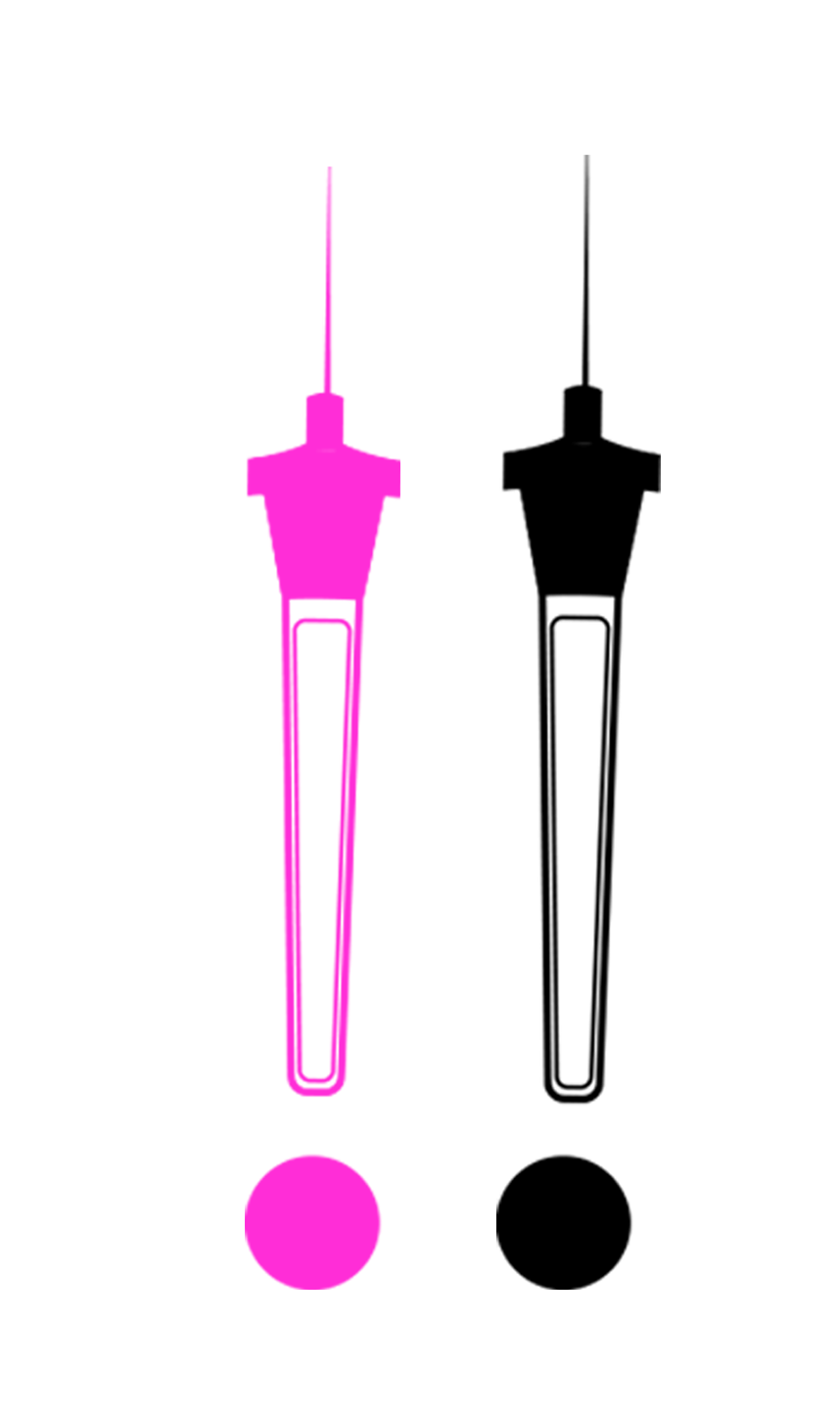 Available in Pink and Black
A SINGLE USE SOLUTION FOR RADIATION PROCEDURES 
 Sterile Ink
SteriTatt is a single-use device that contains sterile, non-toxic, permanent ink. Each SteriTatt device contains low-allergy ink that is safety-sealed and gamma irradiated, guaranteeing sterility and ensuring the highest quality of patient care.
Standardized Administration
SteriTatt's pen-like design offers ease and comfort of use and helps standardize the methods therapists employ to administer tattoos. The ink flow is easy to regulate so too much ink will not be dispersed into a patient's skin—controlling the cosmetic impact a tattoo will have on the patient.
Technicians highly rate SteriTatt's convenient and flexible design—ink can be applied to a prepared site or a hypodermic needle can be attached to the SteriTatt unit so ink can be placed under the skin.
Systematic Marking
SteriTatt offers black and pink ink. Different ink colors can be used to identify different areas of treatment or differentiate new areas from previous treatment sites. The markings made are permanent and are very small. The SteriTatt tattoo enables providers to align the treatment field precisely, every day of the treatment to ensure that radiation is delivered to exactly the same area each time
YOU CAN PURCHASE STERITATT PRODUCTS THROUGH OUR DISTRIBUTOR: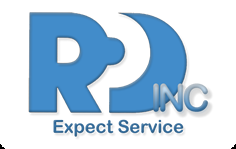 RADIATION PRODUCTS DESIGN
Instructions for use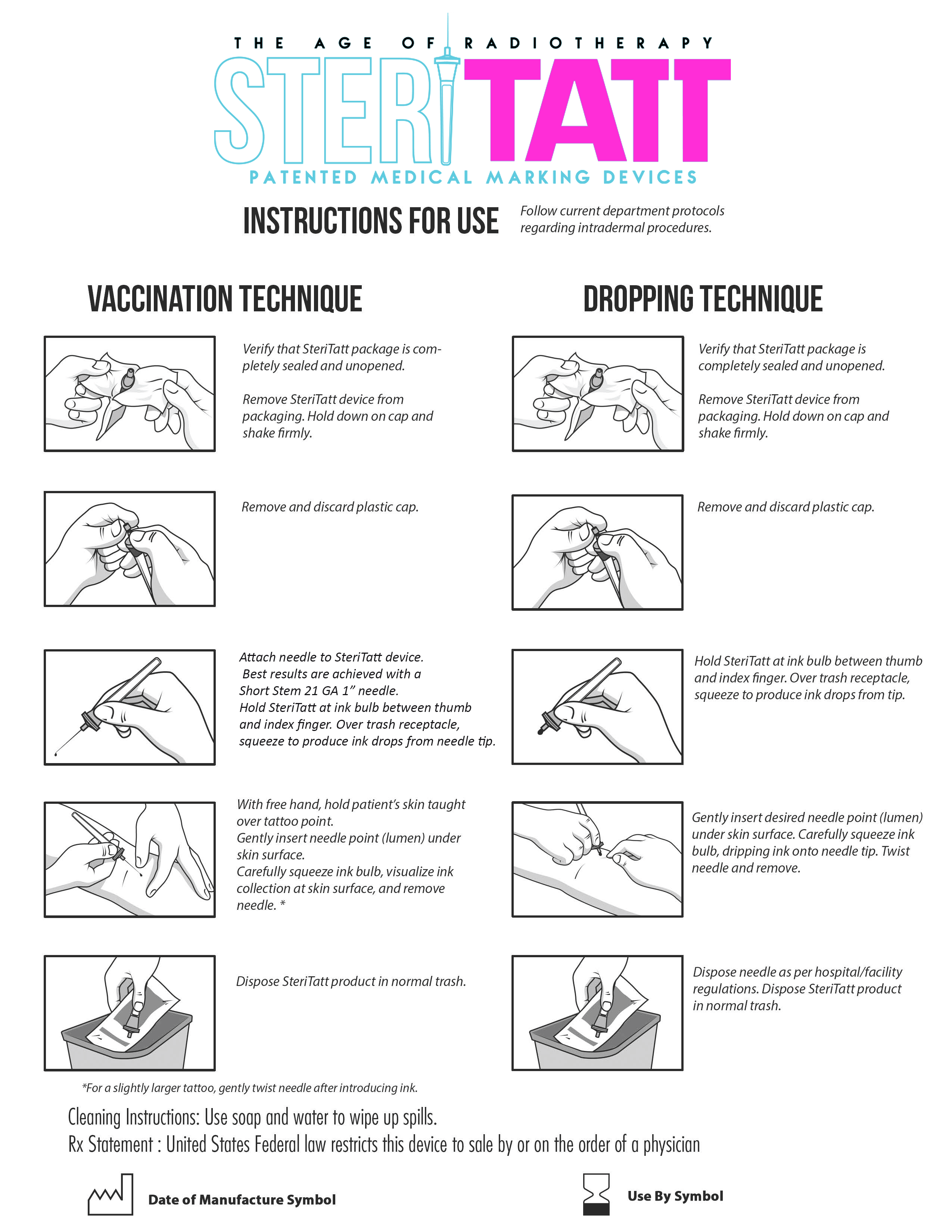 Resources and Helpful information
Ultra Violet Pink Ink Sales tips
Ultra Violet Pink Ink for therapist tips
Ultra Violet Pink Ink for therapist tips
ink a dink a dont article 2001
pictures pink and dropper and 90001